parameter
High speed Pertinax counter making machine: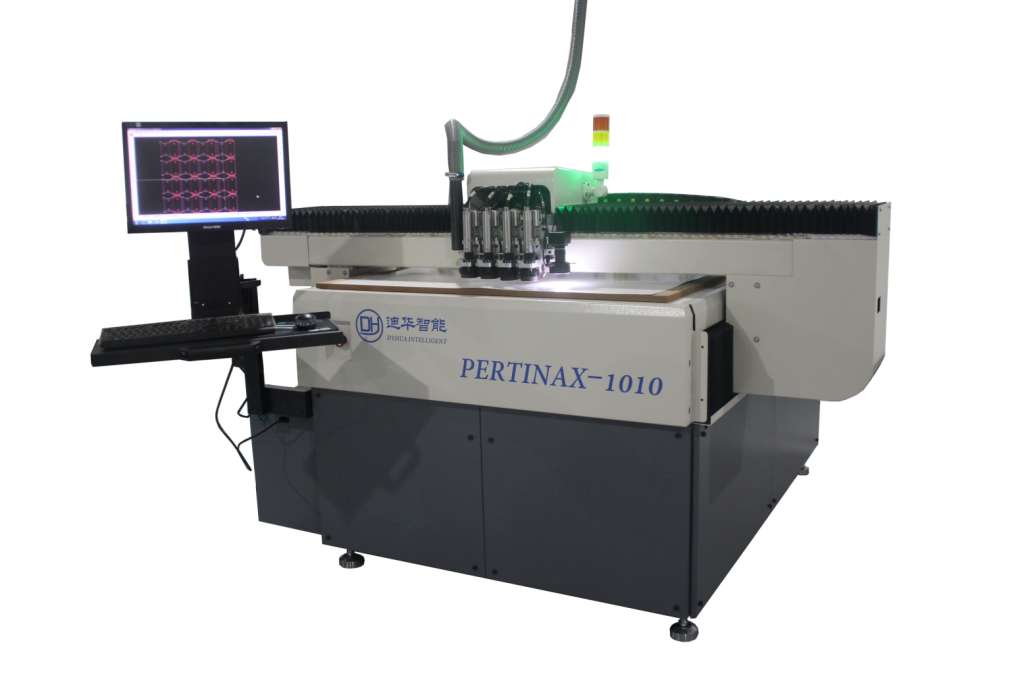 R

otating speed 1000-60000RPM

T

hree phase 380V

±

5%\50/60HZ
Features
We develop our own Pertinax counter making machine software, it can automatically generate creasing matrix according Dieboard figures before cutting.
Vibration tool option for cutting rubber function.
Using five pieces import high-speed and high-precision spindles, for slotting, location holes, chamfer, cutting off,make mark. Our software automatically generates best paths to produce high quality and efficient products.
With the CCD camera detection function(detection precision 0.02mm), it can save a lot of time and money for our users.
With the follow-up head processing methods to ensure the depth of processing slot stability. Reduce the problems of materials.
High efficiently vacuum design to keep the surface clean.
Complete machine hardware interlock protection, preventing from the wrong signals to damage spindle.